Contact
I am an
Indian-born
,
American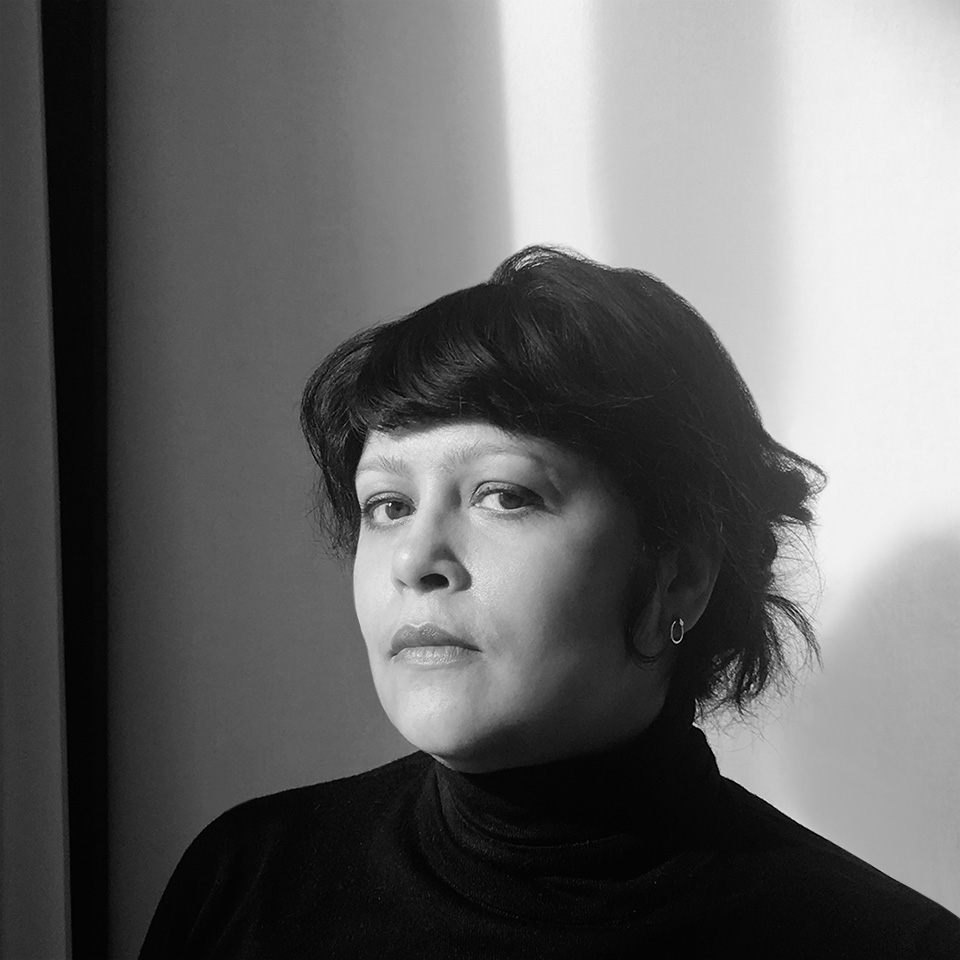 designer and illustrator based in New York. Before working as an illustrator, I designed and art directed magazines such as Martha Stewart Living and Dwell while frequently collaborating with illustrators and photographers on editorial projects. Prior to graphic design, I worked for a decade as an Information Technology Analyst and Programmer. I moved to New York City to study graphic design at the
School of Visual Arts
and have lived here since then. My husband,
Greg
, a still life photographer and I live in the Bushwick neighborhood of Brooklyn. I was born in Calcutta, India and also have a Bachelor's degree in Electrical Engineering from Jadavpur University (Calcutta).
Credits: Portrait by
Greg Marino

Clients & Collaborators

Across The Pond ‧ AARP ‧ Buzzfeed News ‧ Bandcamp ‧ The Baffler ‧ Bon Appetit ‧ Chicago Magazine ‧ Clinique ‧ Clorox ‧ Dwell ‧
Enroute Air Canada Magazine
‧ Flower Beauty by Drew Barrymore ‧ Frog Design ‧
Google
‧
Grazia UK
‧ Jewish In Seattle Magazine ‧ Johns Hopkins University Alumni Magazine ‧ Life & Letters Magazine ‧ Lyft ‧ Lufthansa Womans World Magazine ‧ Martha Stewart Living ‧ MIT Technology Review ‧ Money Magazine ‧ Monocle Magazine ‧ The New York Times ‧ New York Magazine Brand Studio ‧ Onward Magazine (Charles Schwab) ‧ Portland Monthly ‧ Positive News ‧ Print All Over Me (PAOM) ‧ re:Porter Magazine ‧ Sagmeister & Walsh ‧ Samsung ‧ Saveur
‧ Stacy's Pita Chips (Frito Lay/Pepsico) ‧
Surface Magazine
‧ Sunday Times Style Magazine (The Times of London) ‧ Stanford University Alumni Magazine ‧ T Brand Studio at The New York Times ‧ Wolff Olins ‧ Wine & Spirits Magazine ‧ Windermere Living Magazine ‧ Women's Wear Daily

Networks
Ladies, Wine & Design ‧ Working Not Working ‧ Women Who Draw

Press

Random Acts of Creativity (2020)
,
Stacy's Rise Project
(
2019)
,
Communication Arts Fresh Feature
‧
Google Doodle
for
Holi (2018)
‧
Verve India
‧
Ladies, Wine & Design Interview
‧
Wolff Olins x PAOM
‧
People of Print
‧ Pitch Zine ‧ Geometric Graphics book (published by Sandu) ‧ Bezar popup shop

Education
School of Visual Arts
New York, NY
BFA Graphic Design
Jadavpur University
Calcutta, India
BEE Electrical Engineering